In a thriller to begin the season, Tyreek Hill and the Miami Dolphins won in a shootout over the Los Angeles Chargers, 36-34, Sunday in Los Angeles. 
The Dolphins were down 34-30 and in the red zone needing a touchdown late in the fourth quarter. 
Hill was targeted on a fade from Tua Tagovailoa and hauled it in to give Miami the 36-34 lead. 
CLICK HERE FOR MORE SPORTS COVERAGE ON FOXNEWS.COM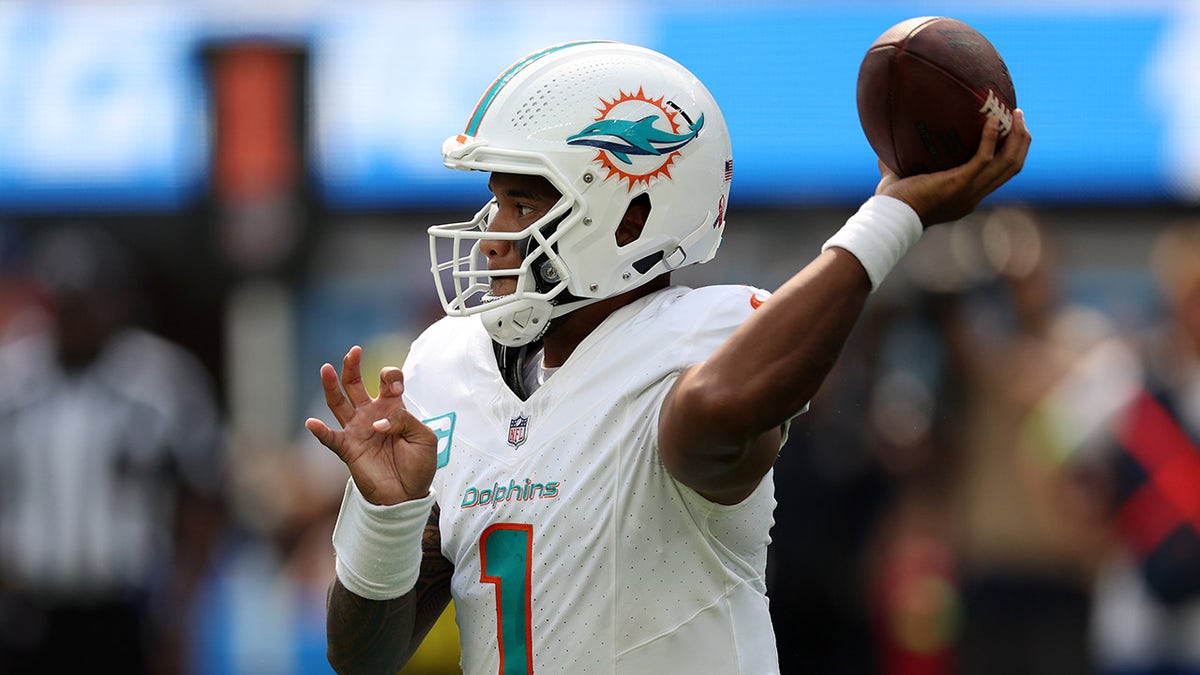 The game wasn't over just yet, though. Jason Sanders missed the extra point for Miami, which meant Justin Herbert and the Chargers' offense only needed a field goal to win. 
But Herbert was called for an intentional grounding that set the Chargers back. Then he was sacked, setting up a third and 29. 
JAGUARS CHARGE BACK IN FOURTH QUARTER TO BEAT COLTS FOR FIRST WIN OF SEASON
Herbert found Mike Williams for 17 yards to get some yards back, but he was sacked on fourth down to end the game. 
It was a back-and-forth bout throughout. Tagovailoa registered 536 total yards for Miami.
Tagovailoa completed 28 of 45 pass attempts for 466 yards, three touchdowns and an interception. 
Hill caught 11 passes on 15 targets for 215 yards and two touchdowns. Those yards tied his second-most in a single game. He had 215 with the Kansas City Chiefs in 2018.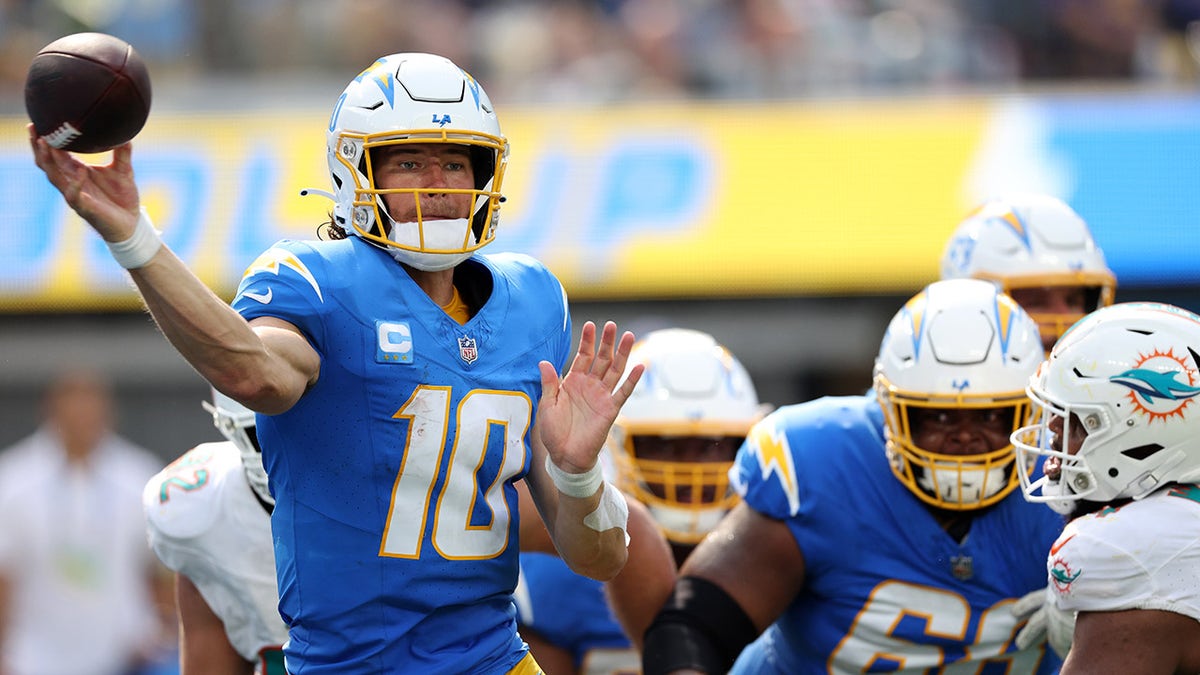 Tagovailoa's third passing TD went to an unlikely source in River Cracraft, who finished with 40 yards on three receptions. 
For Los Angeles, Herbert and the Chargers' offense went to the ground more than the Dolphins, and running backs Austin Ekeler and Joshua Kelley had success. 
Both backs scored rushing touchdowns. Ekeler scored the first of the game, and Kelley scored the Chargers' final touchdown early in the fourth quarter. Ekeler ran for 117, and Kelley had 91. 
Keenan Allen led the Chargers with 76 yards on six catches, while Ekeler had 47 yards and Mike Williams had 45 yards on four catches each. 
The Chargers travel to the Tennessee Titans in Week 2.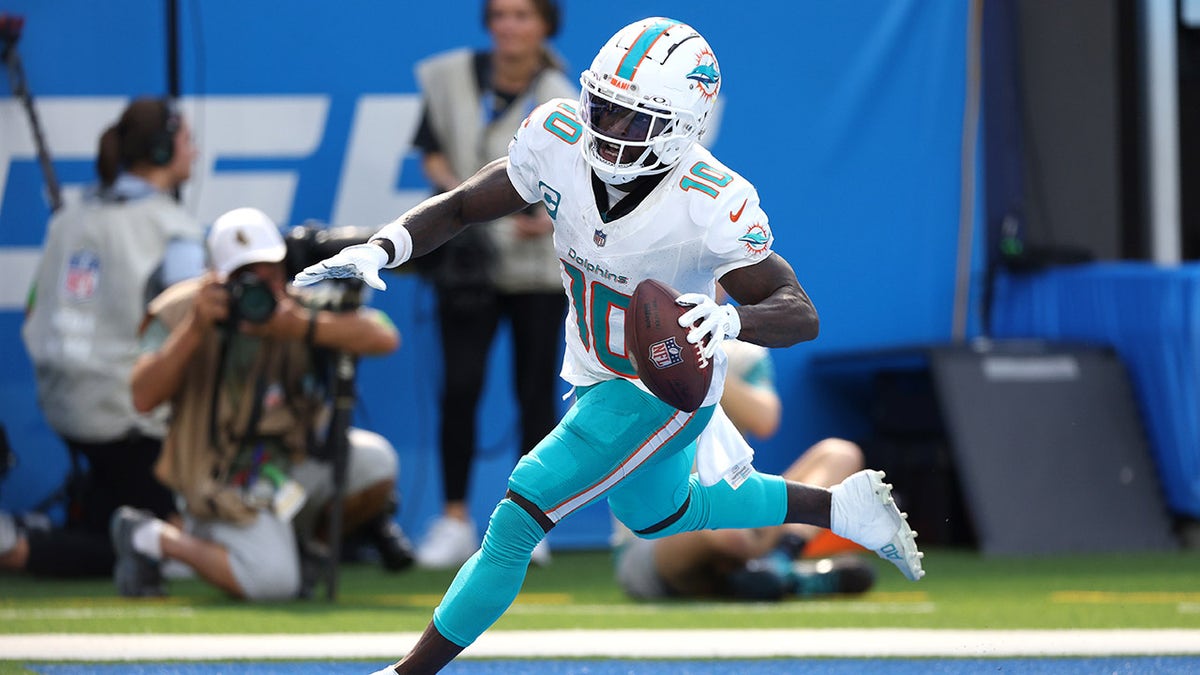 CLICK HERE TO GET THE FOX NEWS APP
The Dolphins face the New England Patriots on the road.