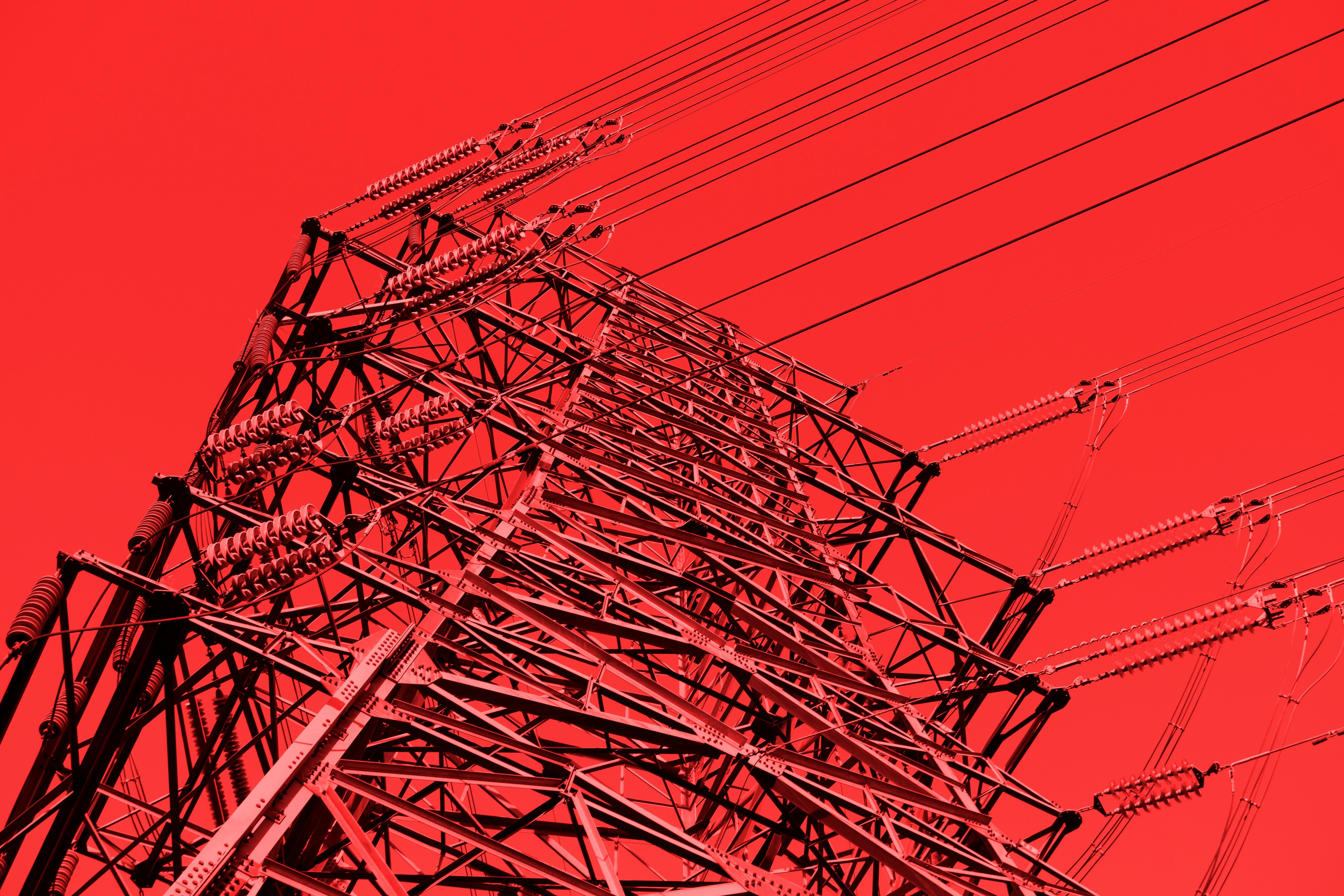 CLIMATEWIRE | Voters in a handful of off-year elections across the country green-lighted incentives for new power plants in Texas, rejected a Maine attempt to create a public electric utility and kept incumbent governors in Kentucky and Mississippi.
The results could have significant implications for the nation's energy transition, especially as state governments start to receive billions of federal dollars to fight climate change from last year's Inflation Reduction Act. The victory by Democrat Gov. Andy Beshear in Kentucky, for example, could mean the state uses that IRA funding to invest in more renewable energy.
Maine's election result — where voters rejected a proposal that would have replaced for-profit electric utilities with a public nonprofit — struck a blow to a national effort by environmental groups to garner more control over power providers and push them to adopt cleaner energy sources.
And in Texas, which has been a boom market for wind and solar, the approval of a constitutional amendment means the state will be able to subsidize a potential new fleet of natural gas power plants. The amendment, listed as Proposition 7 on the ballot, creates a pool of low-interest loans for energy companies to build new generation units that can start up quickly and are not dependent on the weather.
Proposition 7 received almost 65 percent of the vote as of publication time.
The creation of the Texas Energy Fund is designed to address what lawmakers and regulators have said is a reliability crisis as the Texas grid rapidly brings on new wind and solar units.
The fund supports up to $10 billion in state-backed 20-year loans with just 3 percent interest. Of that, $7.2 billion is set aside for so-called dispatchable power plants — a designation that means they will likely be powered by natural gas.
The amendment has its roots in a package of bills the state Legislature passed in the spring to incentivize more energy sources that can bolster the grid when wind and solar power is not available. The Electric Reliability Council of Texas (ERCOT), the grid operator serving most of the state, has seen electricity demand skyrocket and warned of potential power shortages when severe weather strikes.
In a statement, the Texas Oil & Gas Association said the result will "strengthen the reliability of our electric grid by ensuring it performs no matter the weather as well as increase the supply of electricity by encouraging additional generation." The group — which was part of the Texas Infrastructure Coalition supporting Proposition 7 and other ballot measures — said that "with an estimated 1,000 people a day moving to the Lone Star State, growing infrastructure is essential to the success of every Texan."
Environmental groups and consumer advocates have opposed the fund, saying it unfairly tips the scales in favor of natural gas at a time when wind, solar and battery storage are cheaper. The law underpinning the fund explicitly excludes battery storage from participating.
Luke Metzger, executive director of Environment Texas, said it remains to be seen how many companies pick up the loans and whether they go to new power plants or help subsidize ones that were already in the interconnection queue. But Metzger said he is especially concerned that the projects "could meet demand that would otherwise be met by solar and wind and batteries and as a result lead to less construction."
"Ultimately we care about emissions and we'll be looking to see whether emissions from the electricity continue to go down or whether that progress plateaus," he said in an interview. "It certainly is a net negative if we're making investments in projects that will be around for decades to come if, as scientists say, we need to be at a zero-fossil-fuel power system by 2050."
There are also open questions about whether the loans will be able to attract significant new investment, since gas plants are more expensive to operate and may not bring in enough revenue on the electricity market.
The $10 billion loan program also includes $1.8 billion that would be used for backup power or microgrid technology for critical facilities like hospitals or police stations. That would allow them to continue operating during blackouts, but could also help lay the groundwork for some facilities to run off the grid entirely. Another $1 billion will fund transmission, distribution and generation in the roughly 10 percent of Texas that does not run on the ERCOT grid.
Meanwhile in Maine, voters overwhelmingly defeated Question 3, with almost 70 percent of voters rejecting it as of publication time. The ballot initiative would have replaced the state's two for-profit utilities with a public nonprofit and elected board. The new body would have been mandated to reduce emissions and keep rates affordable.
The initiative's failure was a win for the state's electric utilities, Democratic Gov. Janet Mills and the Conservation Law Foundation, a New England environmental group.
Mills and the foundation warned that the measure would mean severe delays in transitioning to cleaner energy sources by spurring court battles and years of litigation over whether the state has legal authority to take over private utilities.
The Maine Office of Public Advocate, a state agency that represents the interests of Maine utility consumers, has said such litigation that could take up to a decade or longer to resolve.
Maine Energy Progress, a coalition of groups opposed to the measure, applauded the failure of Question 3 on Tuesday.
"Question 3 would have put Maine people on the hook for $13.5 billion, with no guarantee of lower rates or faster progress on the transition away from fossil fuels. Question 3 presented itself as a simple solution to very complex issues," B.J. McCollister, the coalition's campaign manager, said in a statement.
National environmental and climate groups, including the Sierra Club and 350.org, supported a state takeover. Campaigners for the measure said a publicly owned utility would spend money on emissions-reducing projects like expanding electric vehicle infrastructure and adding more renewable energy sources to the grid, instead of sending it to shareholders.
"The Pine Tree Power team has run an incredible campaign while being outspent 37:1," Candice Fortin, U.S. campaigns manager for 350.org, said in a statement to E&E News.
"Pine Tree Power has trail blazed a path for public power campaigns across the country to take on the for-profit utility companies that are blocking our transition to renewable energy while raising rates on working families," Fortin added.
Maine's decision strikes a blow to a movement from such groups to create more public ownership of private electric utilities, which includes efforts in San Francisco, Ann Arbor, Mich., and Rochester, N.Y.
More than 70 percent of U.S. households buy electricity from private utilities, according to the U.S. Energy Information Administration.
Campaign finance reporting shows opponents of Question 3 — including utility companies Central Maine Power and Versant Power — spent more than $30 million fighting the initiative. That dwarfed supporter spending, which was recorded at less than $1 million.
Kentucky, Mississippi
Beshear's reelection in Kentucky continues an unexpected Democratic reign in the deep red, coal-producing state. Beshear, one of the nation's most popular governors, received 52.5 percent of the votes as of publication time, while his opponent Attorney General David Cameron had 47.5 percent.
Under Beshear, Kentucky has attracted new clean energy investments, including expanding electric vehicle manufacturing and adding $8 billion in electric vehicle battery investments across two plants. However, Beshear has also touted an all-of-the-above energy strategy that includes a future for the state's coal-fired plants.
In his victory speech Tuesday, Beshear touted Kentucky's "historic win streak," including construction of "the two biggest battery plants on planet Earth."
"This is our chance to build that commonwealth we have always dreamed of," he said.
Because Republicans hold a veto-proof majority in both legislative chambers, Beshear's power is limited. However, clean energy advocates say he can act as a bulwark against legislation that would delay the transition away from coal and have noted his role in appointing members to the state's Public Service Commission.
On Monday, just hours before election day, that body — which is currently composed of three Beshear appointees — allowed Louisville Gas and Electric and Kentucky Utilities to retire two coal-fired generation units and three natural gas units in the state, which will be replaced with one new gas unit and solar generation. The commission also rejected the utilities' request to retire two additional coal units, citing a law that took effect under Beshear requiring more justification to close coal plants.
Cameron, who has fought against federal environmental mandates, blasted the commission's decision. In a Tuesday post on X, the platform formerly known as Twitter, Cameron wrote that the decision is "further proof that there's not a dime's worth of difference between Beshear & Biden."
In Mississippi, Republican Gov. Tate Reeves scored a reelection win against Democratic nominee Public Service Commissioner Brandon Presley, winning more than 51 percent of the vote.
Both Reeves and Presley supported traditional fossil fuel generation on the campaign trail.
But election observers expect that Reeves will continue the state's anemic adoption of renewable energy, namely solar energy, and is likely to continue support for carbon capture technologies in the state.
As governor, Reeves has signed several laws that favor natural gas and fossil fuels. In 2022, he signed a law prohibiting cities and counties from banning propane and natural gas, for example. This year, he also signed legislation restricting how electric car manufacturers like Tesla can sell vehicles.
Reeves' challenger, Presley, had served as a state utility regulator for 13 years. As a commissioner, Presley often opposed rate hikes and supported programs for low-income Mississippians, such as a rooftop solar incentive program that Reeves had opposed.
This story also appears in Energywire.
Reprinted from E&E News with permission from POLITICO, LLC. Copyright 2023. E&E News provides essential news for energy and environment professionals.