Heisman Trophy winner Robert Griffin III had a wardrobe malfunction on national TV Saturday afternoon. 
Griffin was previewing the Washington-Boise State matchup on ESPN's coverage, a game he was going to be on the call for. But it was particularly interesting to see him doing his TV spot on a boat. 
That is, until he was finished talking. 
CLICK HERE FOR MORE SPORTS COVERAGE ON FOXNEWS.COM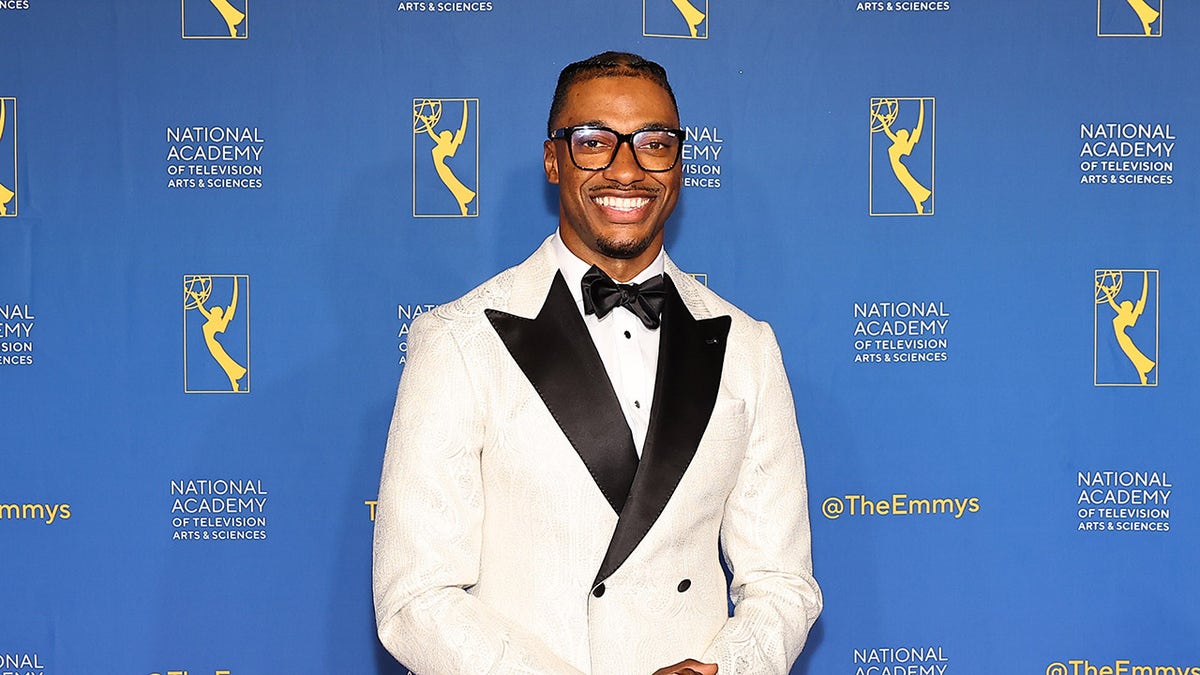 Once Griffin finished his open, highlighting the Huskies leading the NCAA in passing offense last year, he tossed his microphone and decided to jump into the water. But in doing so, Griffin's pants split right where you never want them to. 
"I ripped my pants!" Griffin yelled after he surfaced from the water. 
MICHIGAN'S JJ MCCARTHY BACKS SUSPENDED JIM HARBAUGH WITH T-SHIRT MESSAGE
Griffin showed the aftermath of his jump on X, formerly Twitter. 
Griffin prefaced his viral jump talking about Washington making waves last year, going 11-2, which included seven wins in a row to end the regular season.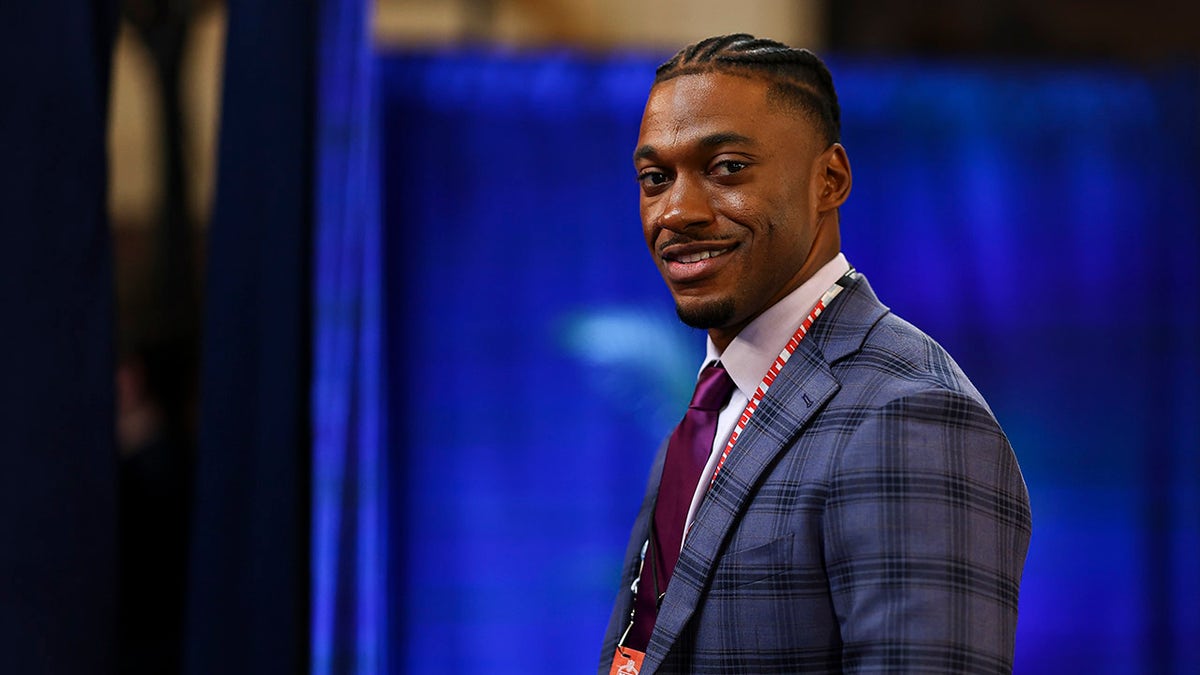 "Some people ride the wave, but other people make waves," Griffin said before jumping. "And Michael Penix Jr. and the Washington Huskies made waves last year. No. 1 passing offense in the country. They finished eighth in the Heisman voting. And now they come back with a roster filled with NFL guys — or as I like to call them, Sunday guys — with a championship mindset.
"You know, speaking of making waves, I'm so excited for the college football season to be back. Let's go ahead and start this bad boy with a splash." 
Griffin certainly made a splash, one the Internet won't forget.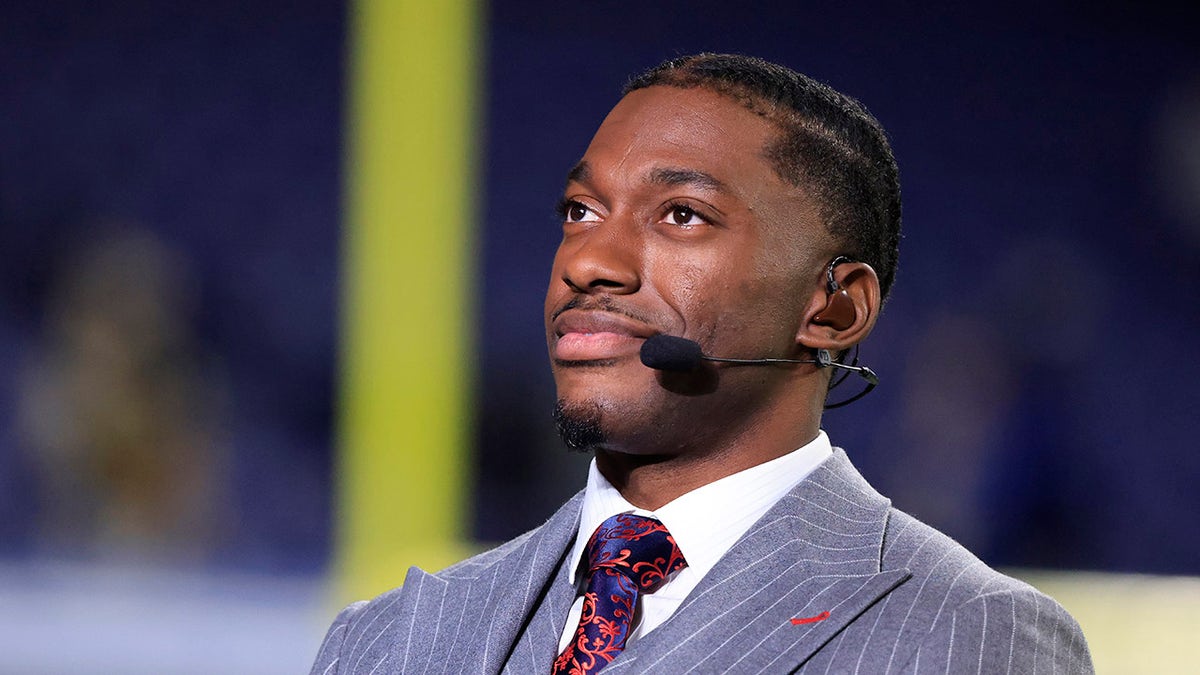 CLICK HERE TO GET THE FOX NEWS APP
Washington, the No. 10-ranked team in the country to begin the new college football season, dominated Boise State, 56-19, where Penix went 29-for-40 for 450 yards and five passing touchdowns.