With football season finally here, gamblers, fantasy football owners and media are on the prowl.
In recent years, rookies have stormed onto the scene like never before, but it is easy to forget one thing: rookies are still rookies.
The jump from college to professional sports is the most difficult. Finally, you are facing the best of the best, both in skill and in smarts. So, when the media is quick to criticize a rookie in their very first practice, it could be unfair.
Earlier this year, NFL legend J.J. Watt ripped some media members who were "s—ting on" rookies at OTAs and refusing to "let guys develop."
CLICK HERE FOR MORE SPORTS COVERAGE ON FOXNEWS.COM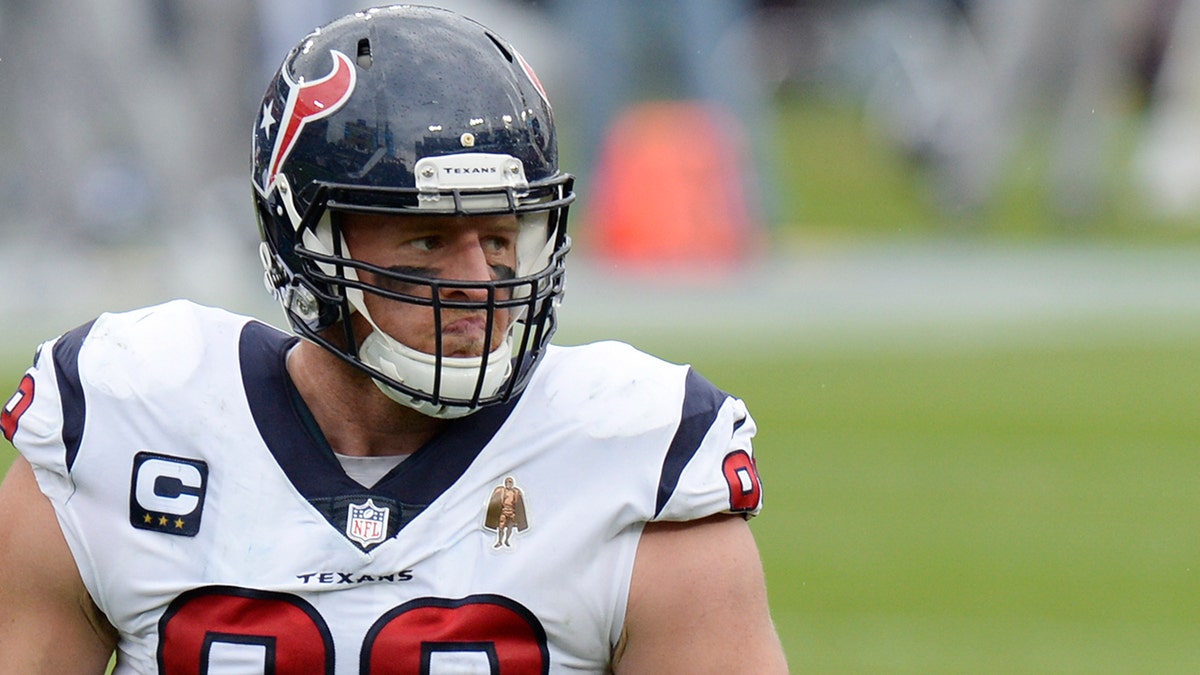 In a recent interview with Fox News Digital, Watt said he kept quiet to avoid the trouble. However, now that he is retired, he feels a responsibility to stand up to the rookies who do not yet have a voice.
"There's a lot of things that when you're playing, you can't really say, because you're playing, you don't want to say too much. But now that I'm out, and there's things that I've seen over the years that I've experienced personally, or I've seen my teammates affected by it, I want to be able to kind of speak about it, speak on behalf of those players. One of those things is the way that we don't let players develop in this league," Watt said. 
"We expect guys to be unbelievable right out of the gate. And the truth is 21-, 22-, 23-year-old kids who still have growing to do, who still have learning to do, and you still have confidence to grow. You're in a brand new league of grown men who are extremely successful at what they do, and you're expected to be great on day one."
In some cases, the media does not even give rookies a day. The second Watt was even drafted 11th overall by the Houston Texans in 2011, some already labeled him a bust before he even put on the team's hat. He, of course, went on to be named the Defensive Player of the Year three times and made five Pro Bowls and five All-Pro First-teams in his likely Hall of Fame career.
RETIRED NFL STAR JJ WATT REVEALS THE ONE THING HE 'CAN'T STAND' ABOUT TRAINING CAMPS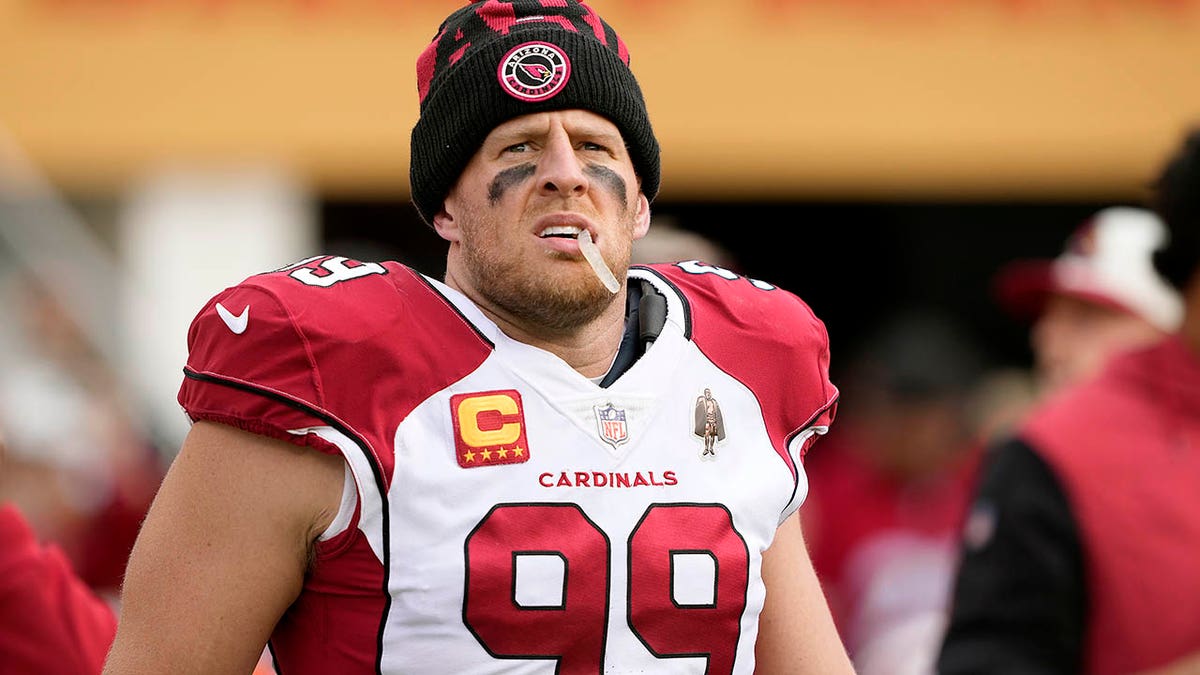 "I wasn't great on day one. A long time, I wasn't very good, and then I developed, I learned, I grew, and I gained confidence as I went, because I had coaches that believed in me and pumped me up. Wade Phillips really helped develop me and turned me into what I am."
With social media now present more than ever among athletes, it is almost impossible for the newcomers to not read the hate they get.
"Even from when I started in 2011 to today, if I was reading Twitter back then, people would've been crushing me. Saying 'this guy sucks, get him out, what a waste, what a bust.' I think that takes a toll on kids. These kids are reading social media. They see everything that people are saying," Watt said.
"So all I'm asking is that we give them a chance. I know that beat writers have a job to do, I know the media has a job to do, and they want to analyze every single OTA rep and every training camp rep. But the reality is these kids are going to grow and learn and get better, and now that they have NFL coaching, we should at least give them a little bit of time to see what they got."
Watt's former Houston Texans have two rookies they drafted with the second- and third-overall picks in Ohio State quarterback C.J. Stroud and Alabama defensive end Will Anderson. Even though they were two of the top three picks in the draft, they, too, will have growing pains.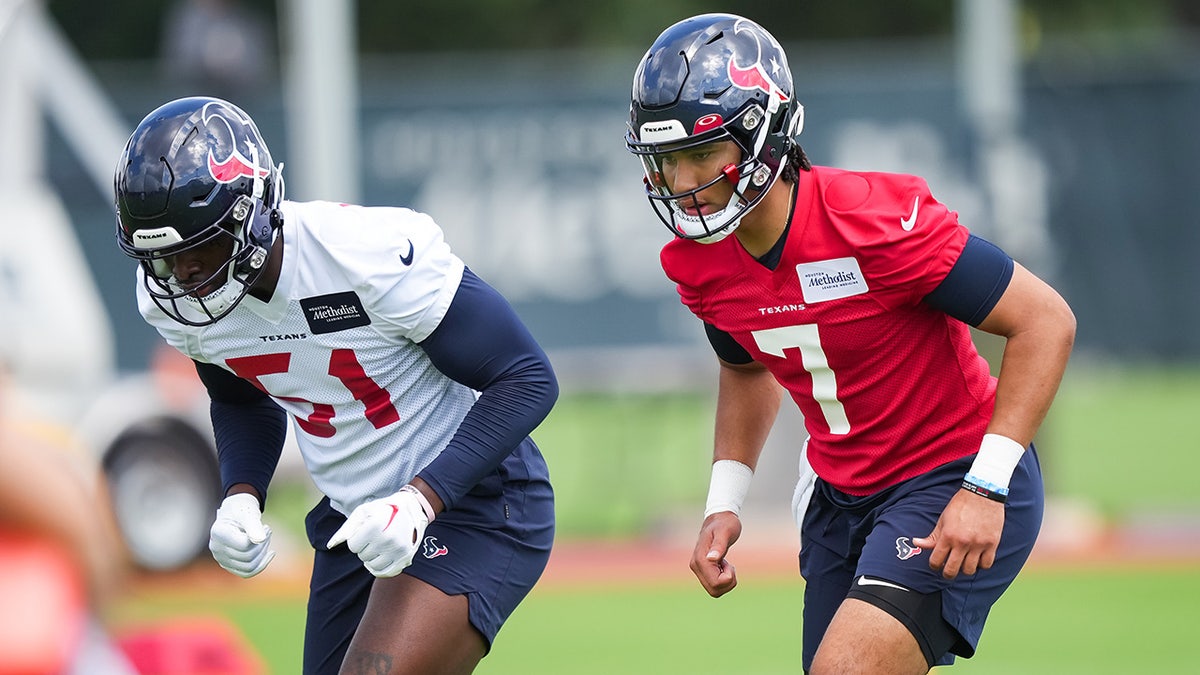 CLICK HERE TO GET THE FOX NEWS APP
"I think they're gonna be great., but like I said, I think we do need to give them time," Watt said. "Especially a quarterback – hands down the most difficult position in the NFL, so let's give the rookies some time, let's let him go through some of the growing pains that rookies go through and let him mature and grow. I think Will, same thing. I do think defensive end is a little bit more natural position to have an easier transition, but he's still gonna have growing pains. 
"But I love what the Texans have done, I love the mindset that it signifies that they drafted those two so high, and obviously I love Demeco Ryans. I think it's gonna be a great season for them, and same with Demeco. We gotta give him time to implement his style, to implement his systems, but it's gonna be an exciting time to be a Houston Texan."