Michigan quarterback J.J. McCarthy showed some support for suspended head coach Jim Harbaugh on Saturday before the Wolverines pounded East Carolina, 30-3.
McCarthy wore a makeshift "FREE Harbaugh" shirt before the game started. Harbaugh is serving a three-game suspension for breaking NCAA rules. But at the end of the day, it was no coach, no problem for the team. McCarthy passed for 280 yards and threw three touchdown passes in the win.
CLICK HERE FOR MORE SPORTS COVERAGE ON FOXNEWS.COM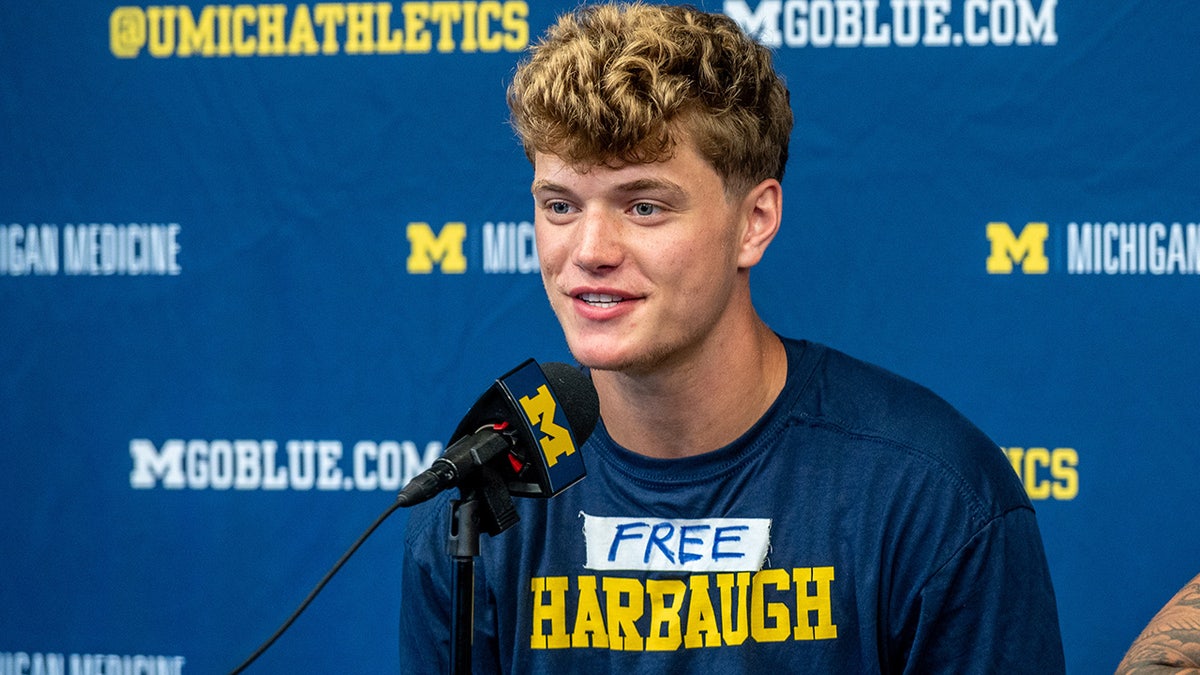 "I just want my coach back," McCarthy told reporters after the win. "It's as simple as that."
McCarthy admitted paying tribute to Harbaugh when the team lined up in a single-file formation and put their arms over their helmets on their first drive.
"That was definitely a tribute to coach Harbaugh," he said. "That was pretty cool to do that."
OREGON MASCOT COMPLETES OVER 500 PUSH-UPS, THANKS TO TEAM'S ONSLAUGHT VS. PORTLAND STATE
Michigan running back Blake Corum led the team with 73 rushing yards and a score. Roman Wilson had six catches for 78 yards and had each of McCarthy's three touchdowns. Cornelius Johnson added five catches for 71 yards.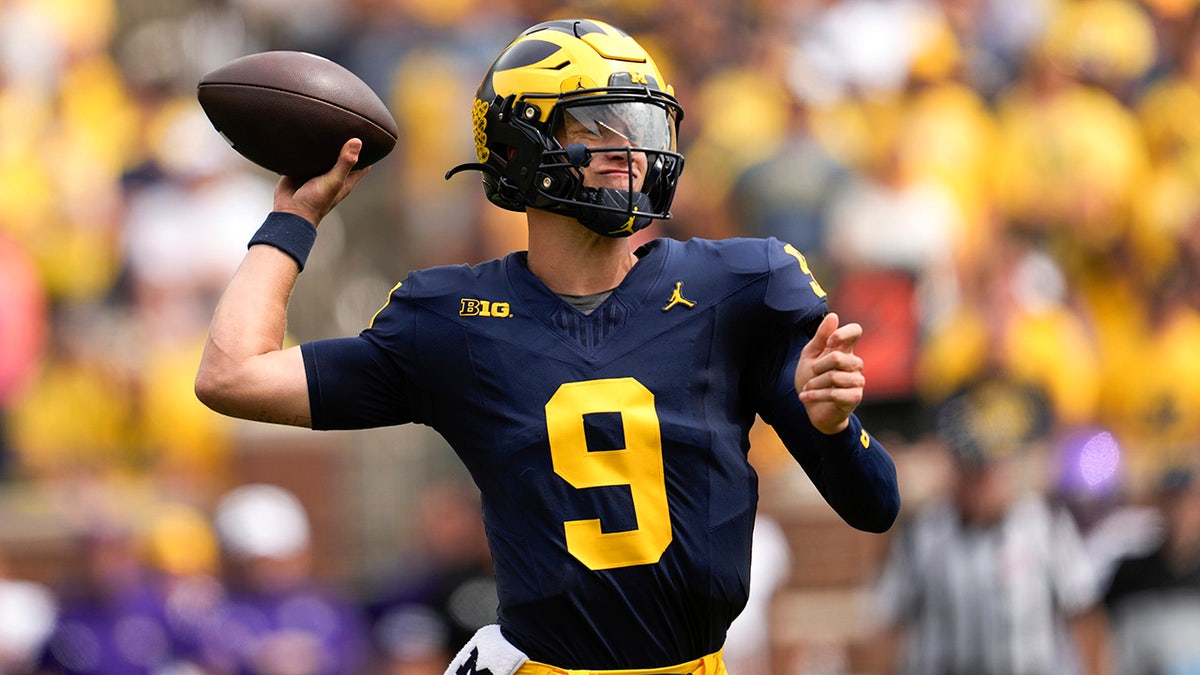 Defensive coordinator Jesse Minter filled Harbaugh's shoes for the first game. Offensive coordinator Sherrone Moore was also suspended for one game for an NCAA rules violation.
Harbaugh was able to coach the team during practice and helped the staff with the game plan against the Pirates.
CLICK HERE TO GET THE FOX NEWS APP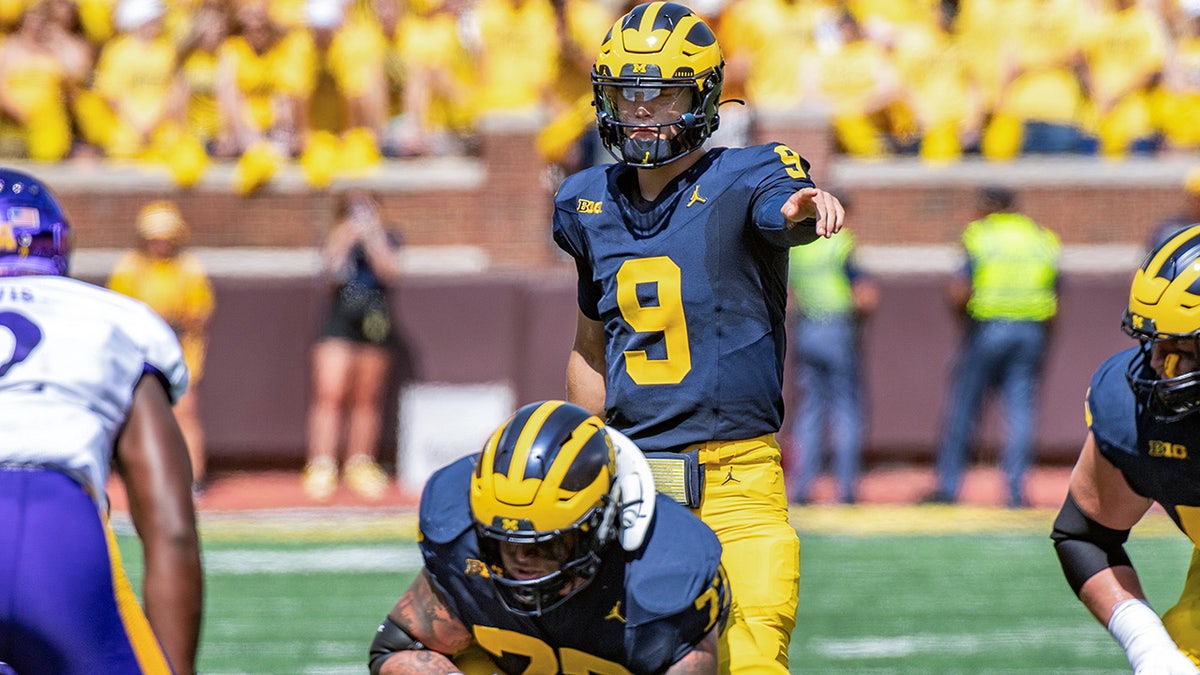 "When I saw him last night, it really, really hit me that it's really going down," Minter said.
The Associated Press contributed to this report.