Dallas Cowboys wide receiver CeeDee Lamb etched his name in the NFL record books on Sunday night with his incredible performance against the New York Giants.
Lamb had 11 catches for 161 yards and a touchdown. It was the third consecutive game Lamb had at least 10 catches and at least 150 yards receiving. The Cowboys noted that Lamb made history.
CLICK HERE FOR MORE SPORTS COVERAGE ON FOXNEWS.COM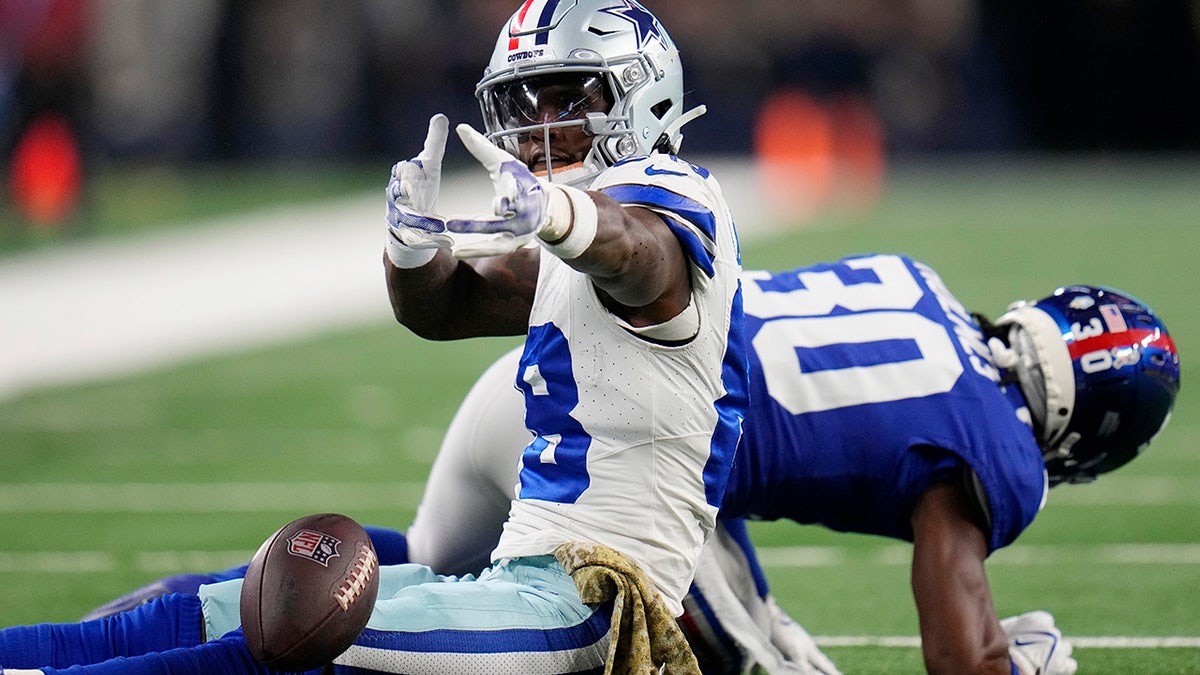 The star wideout set an NFL record in the Super Bowl era with his third consecutive game of 10 catches and 150 yards. There have been eight other players in NFL history with a two-game streak, the team said. 
The streak started in Week 8 against the Los Angeles Rams, when he had 12 catches for 158 yards and two touchdowns. It continued on Nov. 5 against the Philadelphia Eagles when he had 11 catches for 191 yards.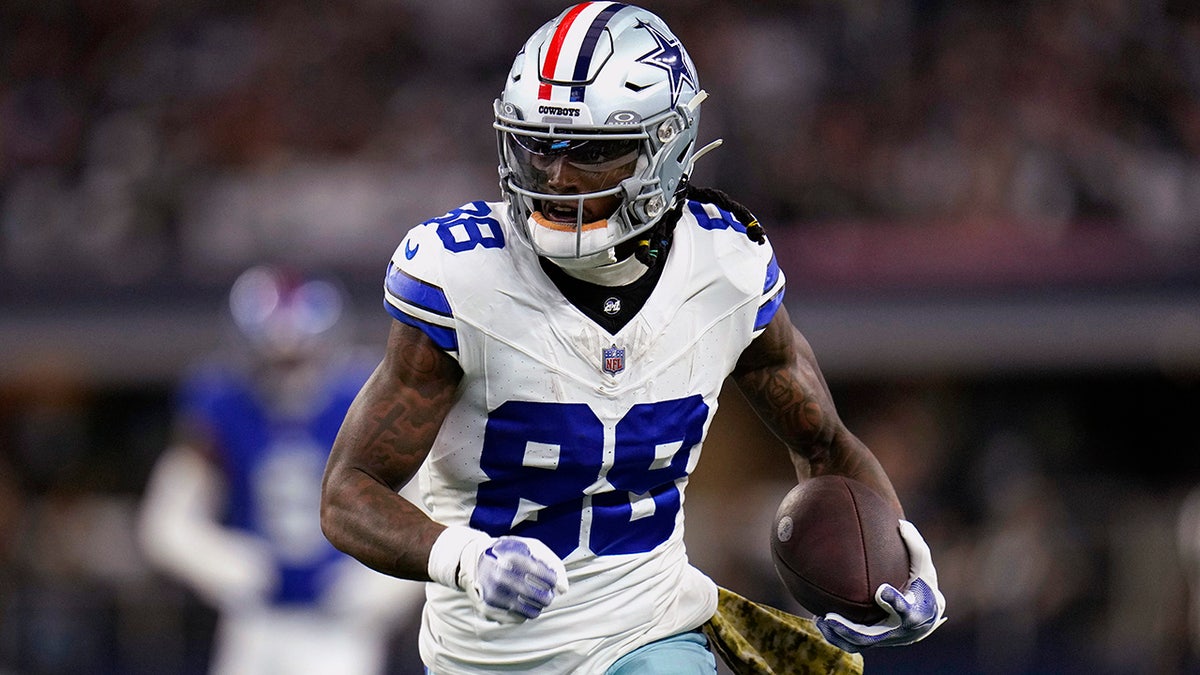 "I'm the top receiver in this game," he told reporters at the postgame press conference, via the team's website. "There's no question about it. If there is, I'll see you again next week."
GIANTS QUARTERBACK'S DAD APPEARS UPSET WITH PLAY CALL AGAINST COWBOYS
Lamb credited Dak Prescott with his ability to get him the ball and the offensive line for giving the star quarterback some time. Dallas beat New York, 49-17.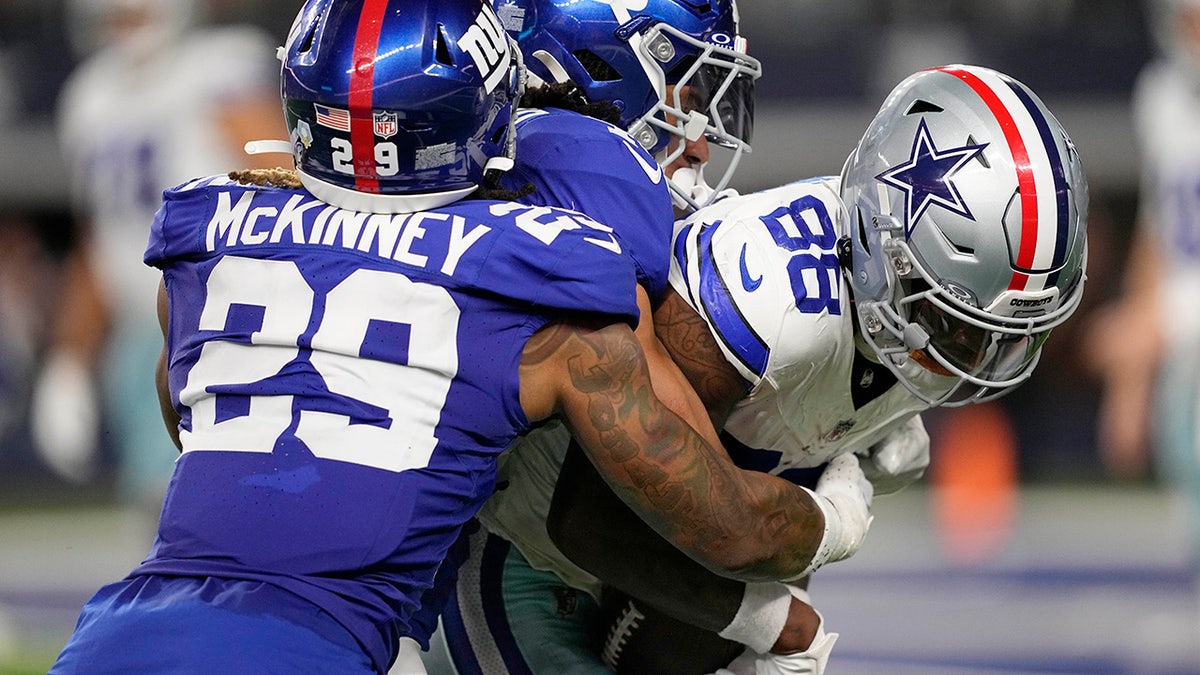 "It's amazing, especially when you come out with the dub," he added. "Shoutout to the guys. O-line holding up, Dak feeding me, all of the receivers opening it up for me. It's a collective group. We're staying blessed, staying humble about it."
CLICK HERE TO GET THE FOX NEWS APP
Lamb, who is in his fourth season, has 68 catches for 975 yards and four touchdowns in nine games for Dallas.