Former Boise State star Brett Rypien filled in for injured Rams quarterback Matthew Stafford in Week 9. 
The undrafted quarterback finished the game with just 130 passing yards, no touchdowns and one interception, and Los Angeles dropped to 3-6 with a 20-3 loss to the Packers. 
Rypien's struggles prompted the Rams to reevaluate the backup quarterback position. Last week, the team signed former Philadelphia Eagles quarterback Carson Wentz, who was released by the Washington Commanders in February and remained a free agent. 
Wentz acknowledged he didn't have a very good 2022 season.
CLICK HERE FOR MORE SPORTS COVERAGE ON FOXNEWS.COM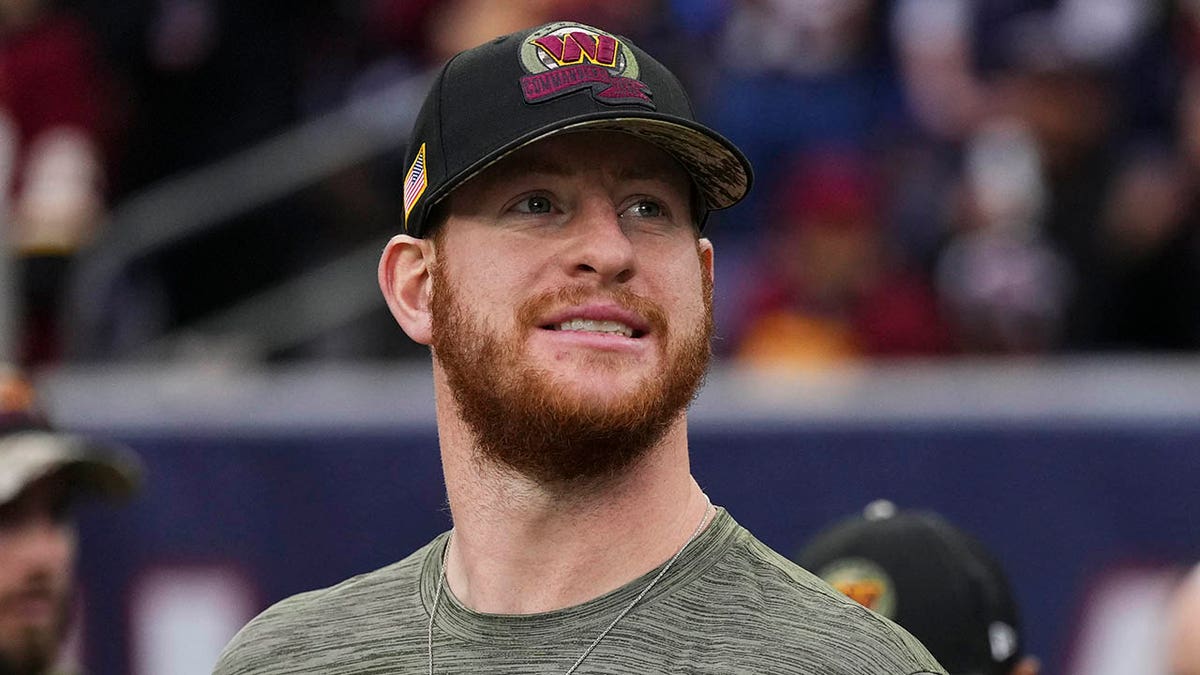 "I will say, the NFL has a way of humbling everybody," Wentz said during a press conference Wednesday. "And it's a process, but at the same time, I'm no dummy. I've seen it all. I know how this league works, and I know kind of how last year ended, and I didn't play good enough. And so I was aware of what it could be. We all desire to be the guy playing, don't get me wrong." 
Wentz acknowledged the NFL is a business-first league. He also expressed a willingness to take on any role that would help the Rams this season.
BILLS' JOSH ALLEN TAKES BLAME, LOOKS TO IMPROVE AFTER KEN DORSEY FIRING: 'OUR BACKS ARE AGAINST THE WALL'
"I think everyone would be lying to you if they said differently, but we all also know it's a hard business. It's a hard league. And just to be on a team, to be around the guys, is a blessing regardless," Wentz said. 
"So, I'm thankful for that opportunity, and I'll help in whatever way I can. And I'm going to be ready. I don't have to worry about next year. I don't worry about the following years. I can just be where my feet are and have as much fun as I can and help as much as I can."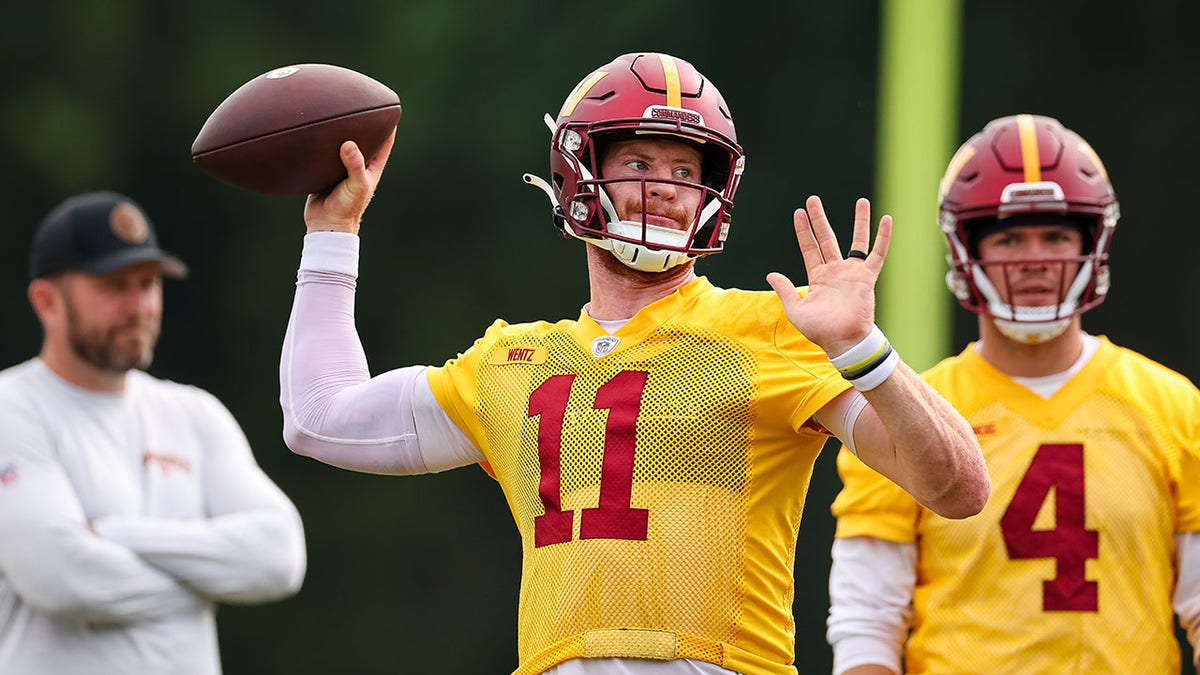 Wentz spent some of the offseason throwing passes to just about anyone he could find, including his brother.
FROM OUTKICK: DAN CAMPBELL DESERVES ALL THE CREDIT FOR INCREDIBLE 4TH DOWN DECISION-MAKING IN LIONS WIN OVER CHARGERS
"I've thrown to some receivers, some live. But once the season started, I had been throwing to my older brother, throwing to some guys that work with us, just kind of anybody willing to come be a body out there," Wentz said. 
"So, a little different these last couple of weeks and then coming in here. But, at the same time, it's been fun. Kind of just pick it up, and it's still football. It's not too complicated, just go throw the ball."
The Rams inked Wentz to a deal during their scheduled bye week, which gave the veteran signal-caller extra time to digest the playbook.
CLICK HERE TO GET THE FOX NEWS APP
It remains to be seen whether Wentz can be a high-level backup quarterback. Stafford participated in practice Wednesday. The Super Bowl-winning quarterback is working his way back from a right thumb sprain. 
"It was kind of nice to just get back out there and get my feet wet again, literally and figuratively," Stafford said. The 15-year pro remains on track to suit up against the Seahawks this weekend.