The New York Yankees had their most disappointing season in a generation, as their 82-80 record was their worst since 1992.
Although impressive they have not finished under .500 in over 30 years, the mission statement for the Evil Empire has long been championship or bust — with that mantra, they've busted for 14 straight seasons, the third-longest drought in franchise history.
That, though, did not stop general manager Brian Cashman from going on a tirade filled with f-bombs and calling out "bulls—" defending the front office's process to attempt to build a World Series winner.
Cashman spoke at the GM Meetings in Scottsdale, Arizona, for over an hour on Tuesday, and reporters practically could see the smoke coming out of his ears. He even got into a sparring match with words against one writer.
CLICK HERE FOR MORE SPORTS COVERAGE ON FOXNEWS.COM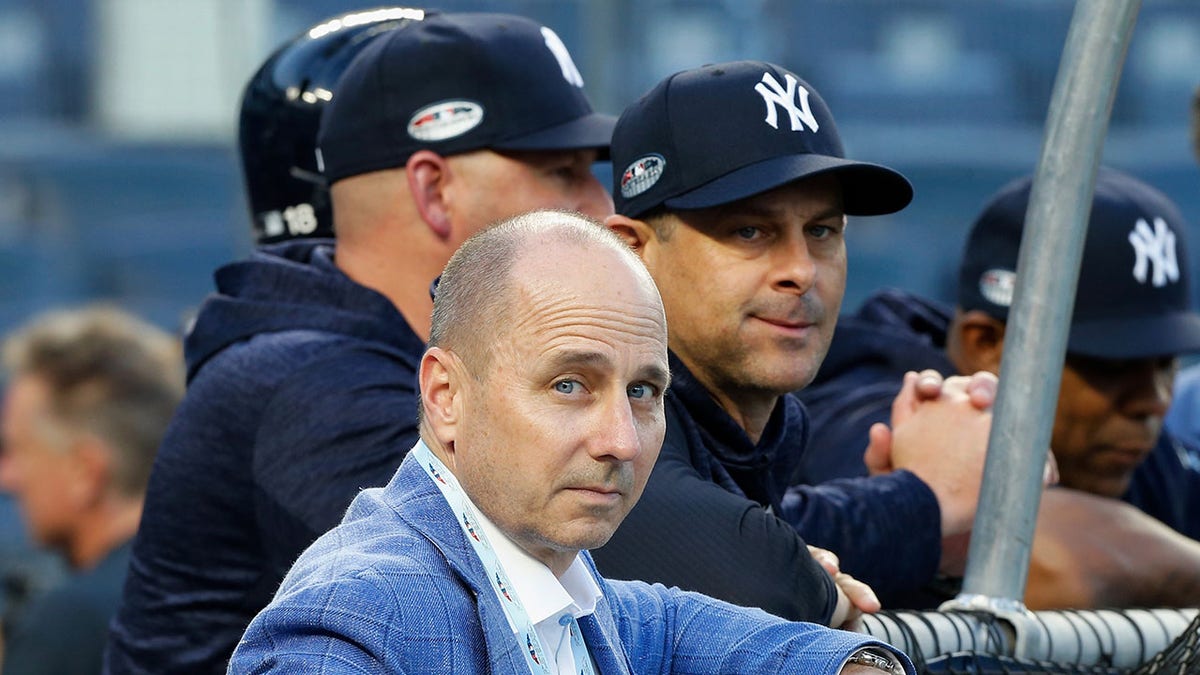 Yankees broadcaster Michael Kay has long gotten heat for being too defensive of Cashman, but even the one his radio listeners dub "Yankee Boy" was stunned by Cashman's since-viral media availability.
Kay, who has broadcasted Yankee games since their last sub-.500 season, said Cashman's decision to unleash havoc was a bad look.
I do not think that an executive of a team, especially a vice president, longtime GM, respected guy in the business, should have comported himself in that way," Kay said on his ESPN New York radio show Wednesday afternoon. "You can call me the old man on the lawn, shouting at clouds… But as an executive, you are representing one of the biggest brands all over the world, and you're dropping f-bombs and B.S. and stuff like that? It's not a good look for Brian. Forget about what he said — the angry contentious way that he went at it, I think is very, very questionable."
The broadcaster noted that off-the-record conversations between media and executives can reach the level it did on Tuesday, but doing it on camera is unprecedented. He also admitted he thought Cashman's viral "pretty f—ing good" quote was fake, so he didn't even read it on the air.
"Have you ever in your life ever heard an executive of a team speak like that?… He crossed lines that have never been crossed before," Kay said.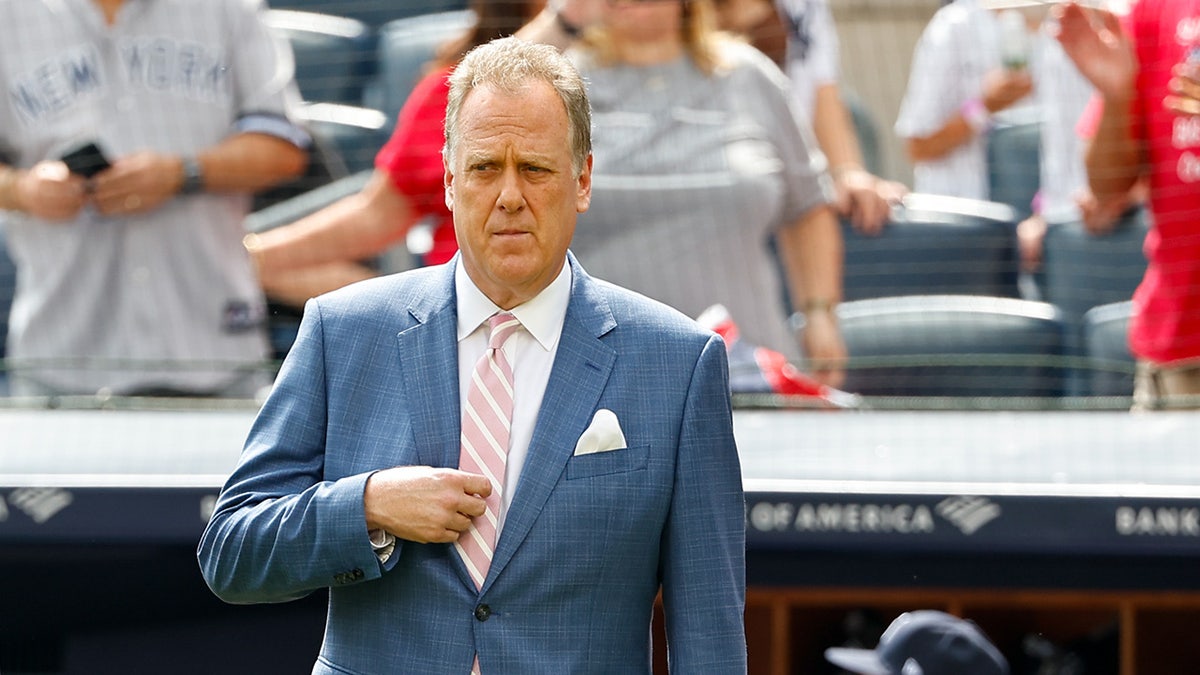 ANGELS HIRE RON WASHINGTON AS THEIR NEXT MANAGER
"Yesterday was not an honorable way to go about criticizing the media or the fans or your critics," he continued. "A Yankee executive does not talk like that publicly, does not use expletives like that, does not have that kind of mouth when the camera's rolling. It's not a good look for the New York Yankees… It's indefensible the way he spoke in front of cameras."
Owner Hal Steinbrenner said earlier on Tuesday that the season was "awful" and "the fans didn't get anywhere close to what they deserve," but Cashman was on the defensive.
"I'm proud of our people, and I'm proud of our process. Doesn't mean that we are firing on all cylinders, doesn't mean we're the best in class. But I think we're pretty f—ing good personally, and I'm proud of our people. I'm also looking forward to '24 being a better year than '23," he said.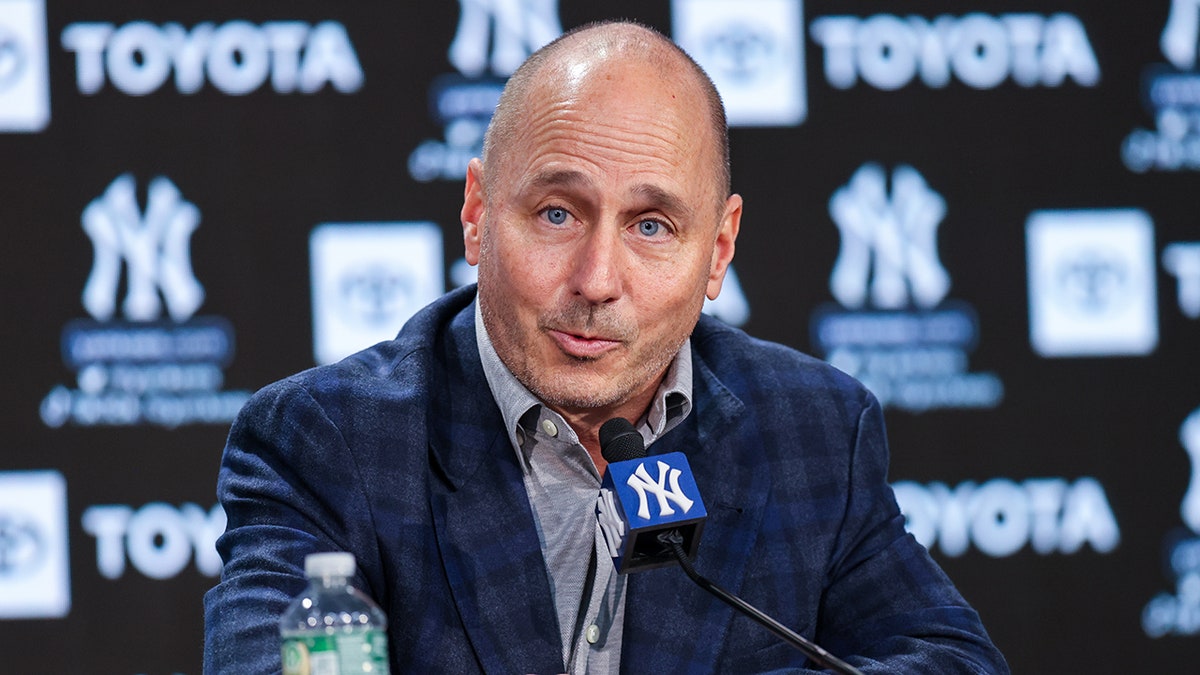 CLICK HERE TO GET THE FOX NEWS APP
"I've been here with the Yankees for a long time. Whether that's a good thing for our fans or perceptions or not. I'm proud of our operations. I think we have a great group of baseball people. I think we have a very strong process that has served us well up until what happened this particular season."
Cashman received a four-year extension after the 2022 season in which the Yankees were eliminated by the Houston Astros in the ALCS for the third time since 2017, with this one being a four-game sweep.
Fox News' Scott Thompson contributed to this report.