The New York Yankees held their 75th annual Old-Timers' Day on Saturday, an event that Babe Ruth used to attend.
But for the first time, the younger generation of Yankees fans got to see one of their childhood heroes in the Bronx as an "old-timer" in Derek Jeter.
The event is one of the Yankees' best traditions, and crowds often flow in as if it's a postseason game to celebrate the likes of their old favorite players. But Old-Timers' Day is also enjoyable for the opponents.
CLICK HERE FOR MORE SPORTS COVERAGE ON FOXNEWS.COM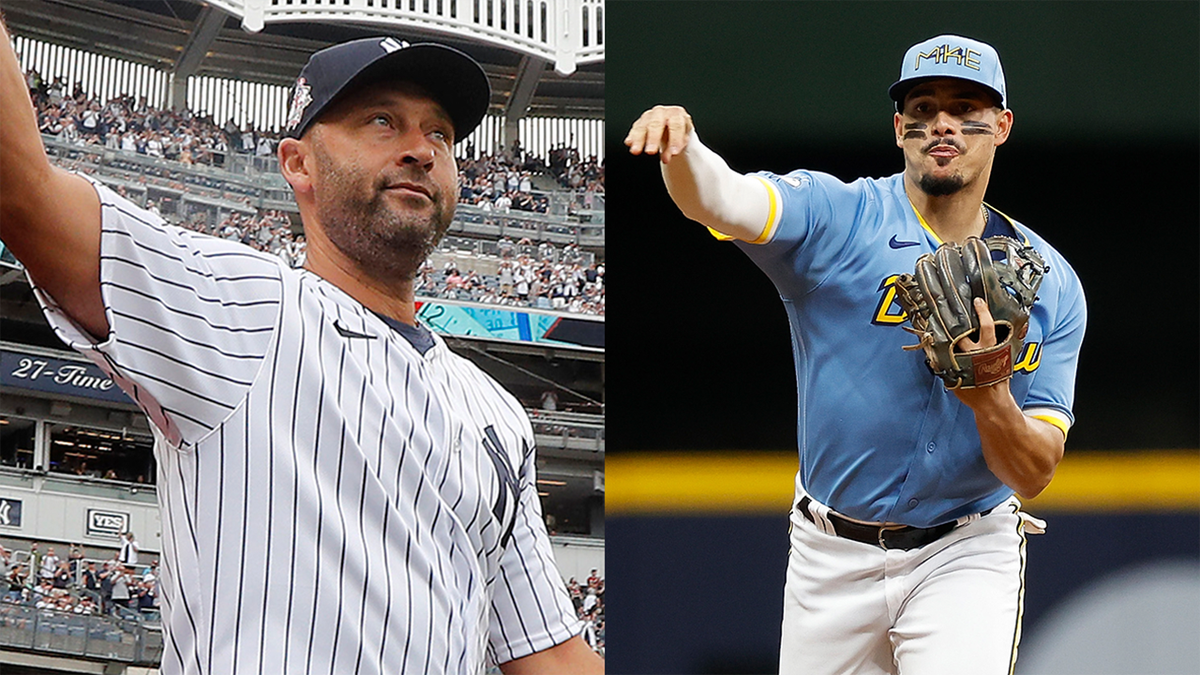 The celebration took place before today's Yankees took on the Milwaukee Brewers, and when Brewers shortstop Willy Adames saw Jeter, he had to take advantage of the opportunity.
Shortly after the ceremony, several members of the Brewers sought out to meet and greet the old-timers, but Adames ran right to Jeter, who spent 20 years as the Yankees shortstop.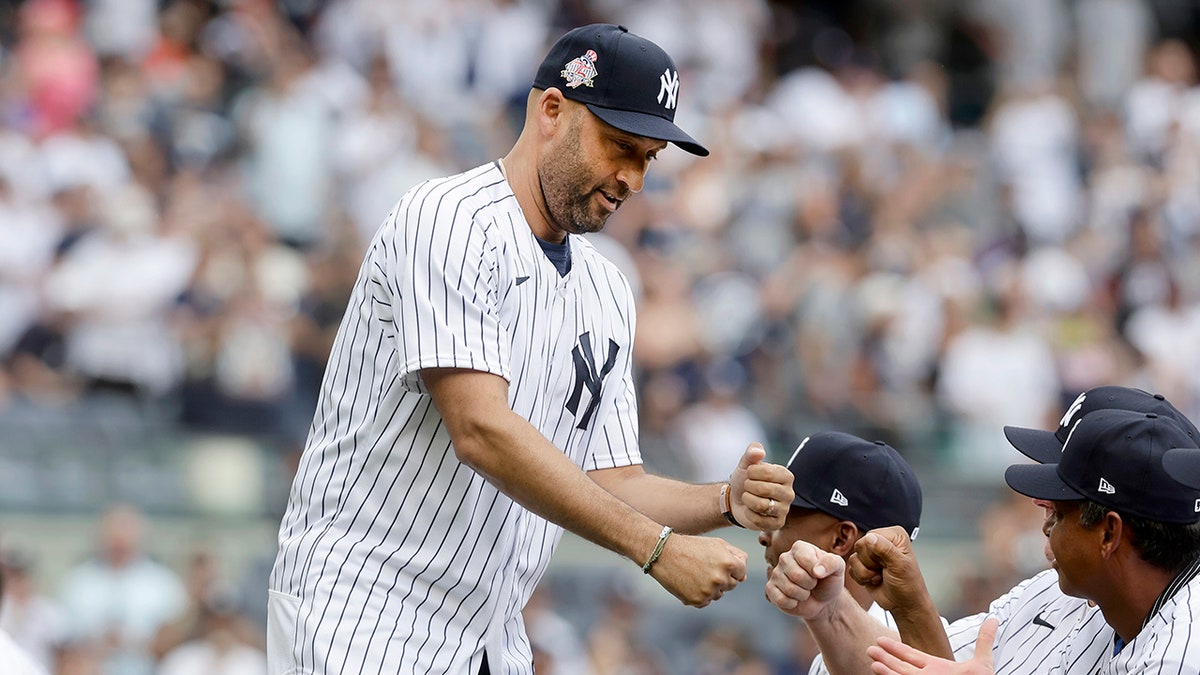 The two talked for a few seconds, and after parting ways, Adames was like a schoolkid.
Adames smiled ear-to-ear and hugged one of his coaches before going back into the dugout.
Adames was once the shortstop of the Yankees' AL East rival Tampa Bay Rays, so perhaps Adames felt a bit more comfortable to go up to Jeter now that he plays in the NL East.
In his first Old-Timers' Day appearance, the former Yankee captain got, by far, the loudest ovation. And rightfully so as Jeter was a 14-time All-Star, five-time World Series champion and retired with 3,465 hits, the sixth-most in MLB history. He spent his entire 20-year career in the navy-blue pinstripes.
The event also celebrated the 1998 Yankees, who went 114-58 in the regular season en route to a World Series title. Their 125 total wins remain the most by a team in a single season, and Jeter finished in third place in the AL MVP vote that year.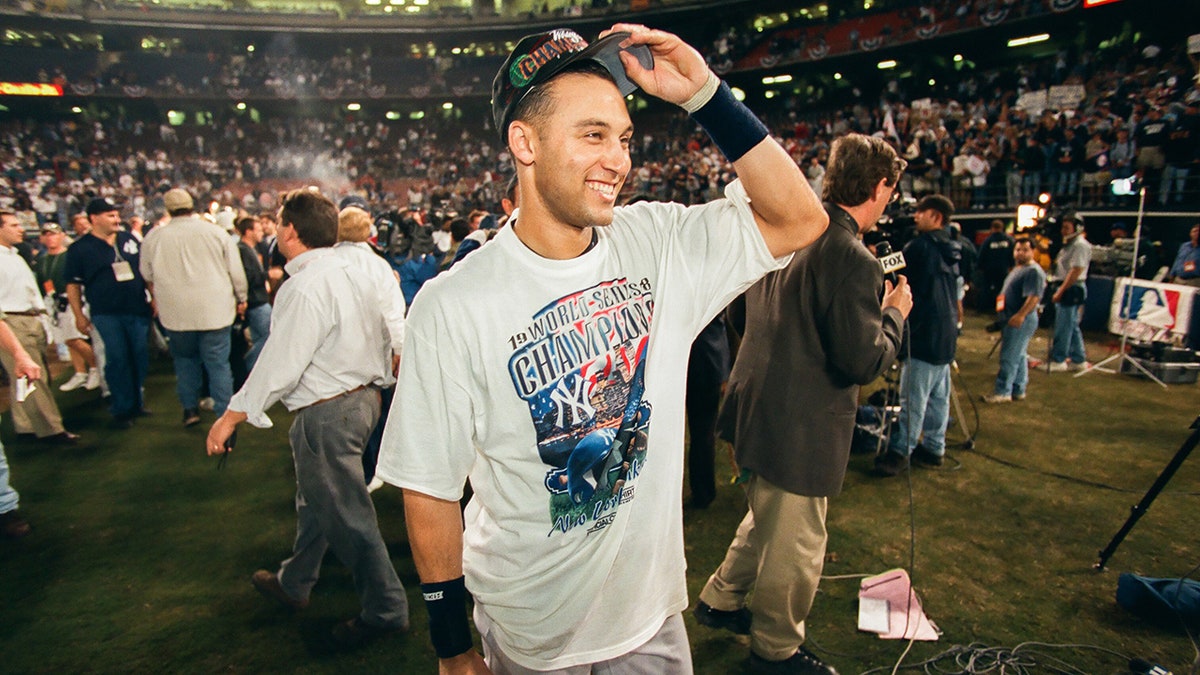 CLICK HERE TO GET THE FOX NEWS APP
But the new Yankees are vastly different from those 25 years ago. This year's Yankees are at the risk of finishing under .500 since several Old-Timers' Day honorees even began their careers – the Bronx Bombers entered Saturday at 70-71 and last finished under .500 in 1992.
Adames even went deep against the Yankees on Friday.