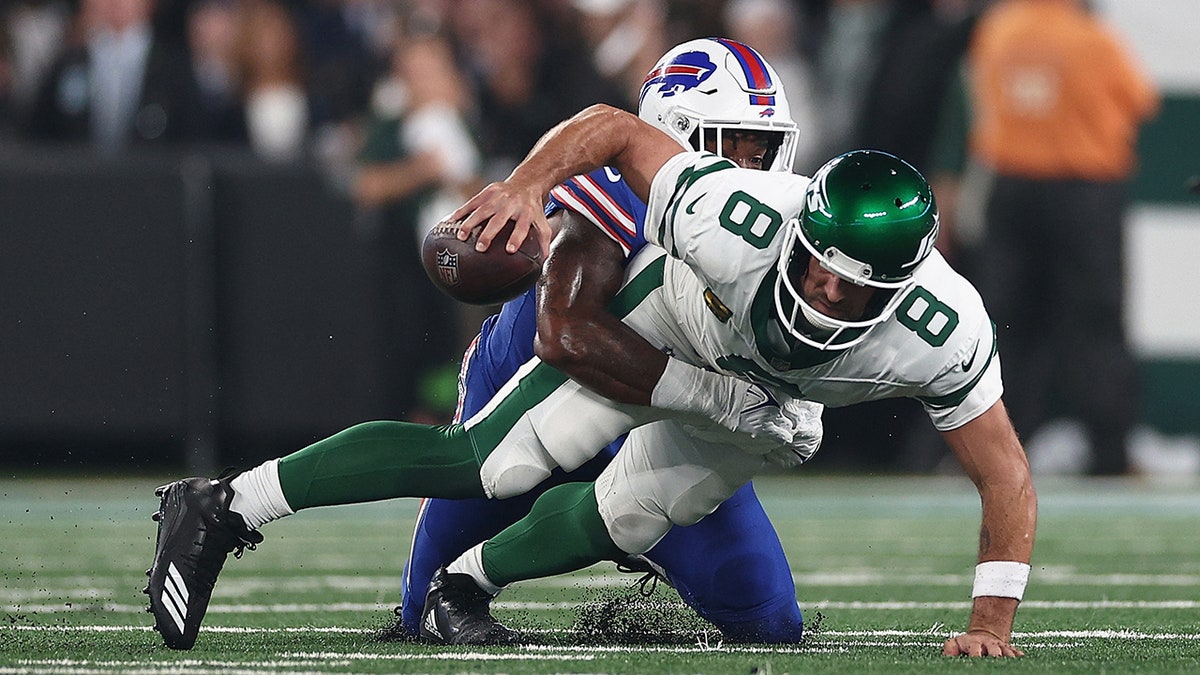 Aaron Rodgers' night was over early.
The New York Jets downgraded Rodgers to out after he was taken off the field Monday night against the Buffalo Bills with an ankle injury. The team said his X-rays were negative.
Rodgers' debut lasted more than just three minutes as he was helped off the field on the first drive. Rodgers appeared to tweak his ankle when Buffalo Bills linebacker Leonard Floyd sacked him. Rodgers tried to shake it off but was eventually helped off the field.
The ESPN broadcast showed Rodgers hobble onto a cart and taken toward the tunnel. He then walked toward the locker room with a limp. He was later seen with a boot.
He was 0-for-1 before the injury.
Zach Wilson came into the game.